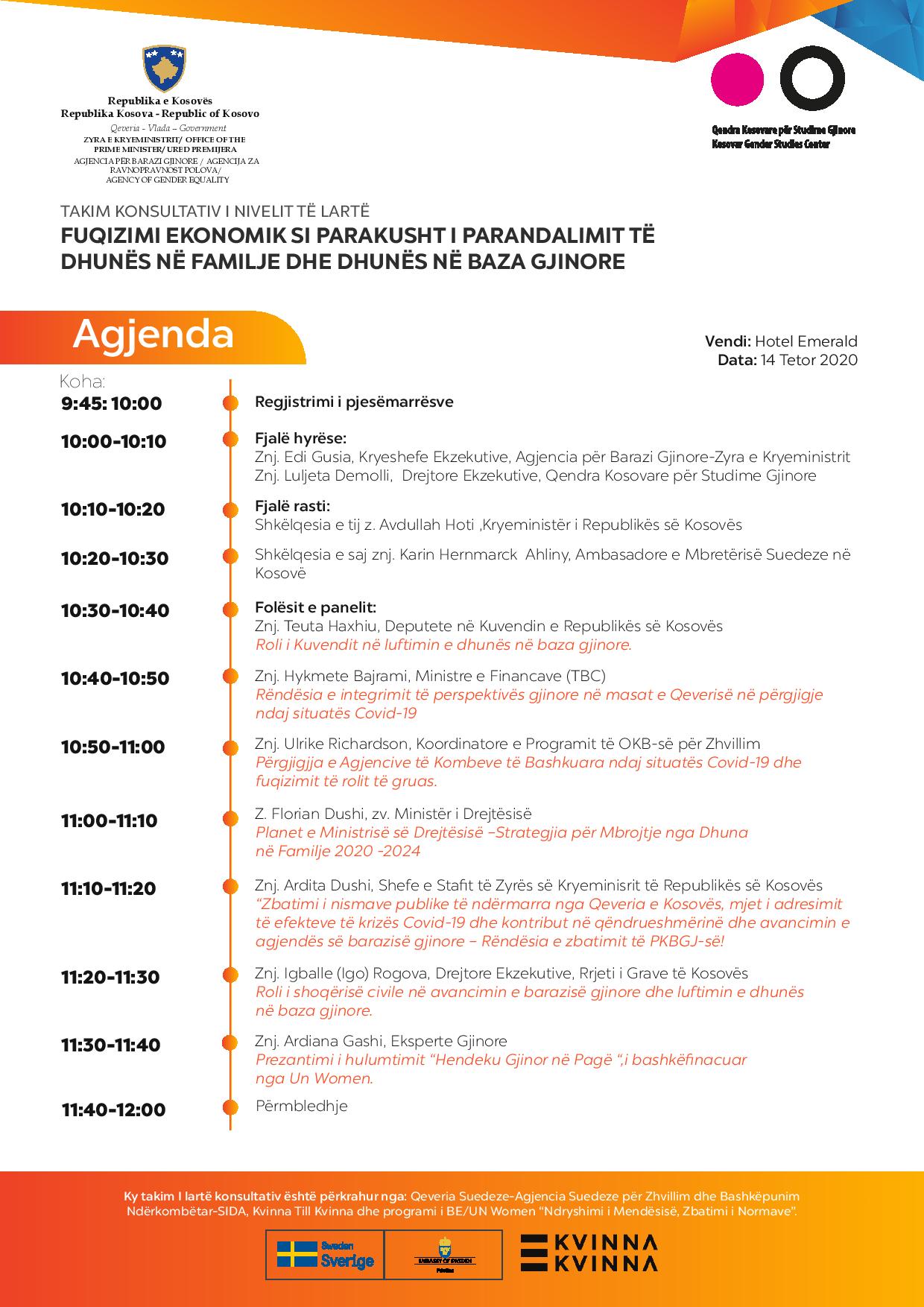 On 14.10.2020, the Agency for Gender Equality/ Office of Pm in cooperation with Kosovo Center for Gender Studies are going to organize a high level consulatation meeting to mark 25 Annivsery of Beijing Platform and 20 Years of Reslution Women, Peace and Security.
This consultation meeting aims to empower knowledge and stimulate the cooperation between institutional actors and civil society and to restate the importance of economic empowerment to prevent and eleminate gender based violence.
For the reson to prevent the spread of Pandemic Covid 19, the number of participants will be limited, while the meeting will be broadcasted live in social patform Facebook throgh KCGS (Kosovo Center for Gender Studies) page.