AGE in partnership with UN Women organized two days training for members of Women Society of Kosovo Correction Service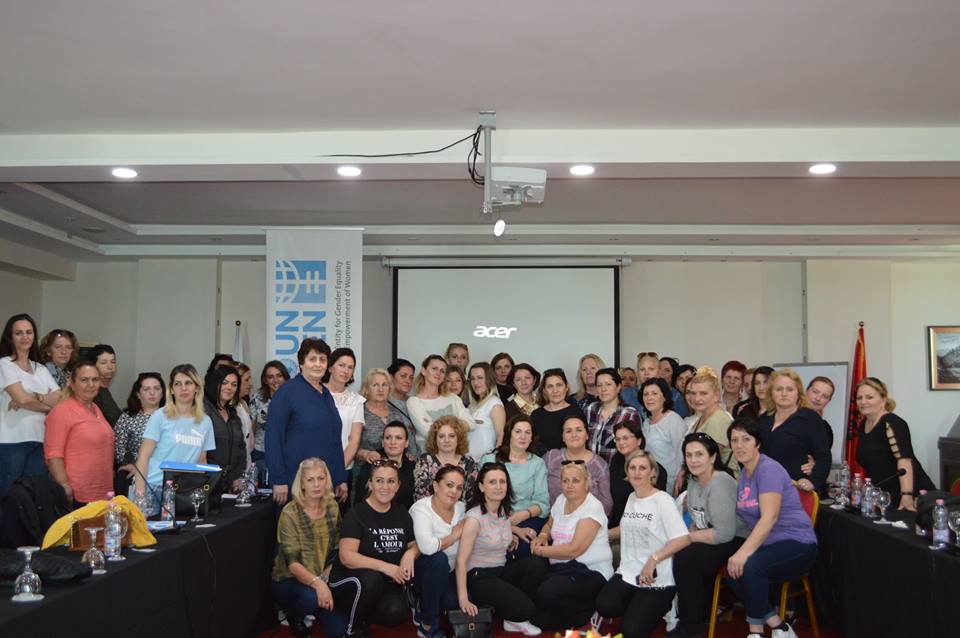 Today has ended successfully two days training held on 16, 17 April 2019 organized by the Agency for Gender Equality in partnership with UN-Women and members of Women Society of Kosovo Correction Service.
This initiative came after support offered by UN Women towards creation of Society at the end of 2018, where immediately it was identified the need for raising capacities of members in field of legislation that regulates gender and non-discriminating issues
As a result fifty members of society were gathered in Durrës, Albania to take part in a intensive training regarding the standards and known international legislation that has to deal with gender issues, non-discrimination and social justice. The training was organized by the Chief of Legislation Department Mrs. Leonora Selmani, who described in details the above legal frame including principals of gender equality, their property and right on inheritance, protection from domestic violence and protection from discrimination. Every session was illustrated with practical examples of cases that were created debate among participants. In this light, the Chief of Society, Mrs Zyrafete Imeraj declared that "as one new entity in Kosovo Correction Service aims to empower the position of women in service and knowledge gained during two days that would help in execution of these norms and standards in their work and service.
This training was organized as a part of common program of United Nations for support of Police, Justice and correction in Kosovo financed by UNMIK.