AGE has presented in the Round Table with Subject "Gender Integration on Local Level"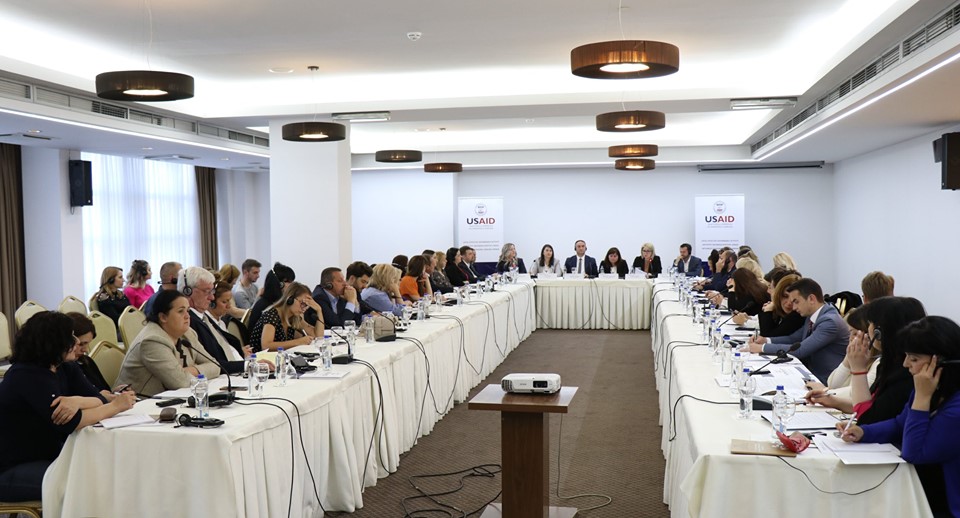 Within the USAID Program for Local Activity and Effective Governance (LEGA) to ensure gender integration in local governance it was organized a round table with subject gender integrationn in local level.
The aim of policies for gender equality is protection, treatment and putting the gender equality as a basic value for democratic development of Kosovo Society. Policies of Gender Equality offer equal possibility to include women and men in political, economic, social, cultural and other fields.
In this occasion LEGA in cooperation with representatives of Kosovo institutions have discussed to support Municipalities in to empower institutional gender mechanism as well to improve policies of gender equality and to include women in decision-making positions in local level.
During table the Chief Executive of AGE Edi Gusia presented the activities of AGE that have been undertaken to improve he position of woman in country, exactly the Regulation approved by the Government of RKS which is in power with description of duties of OGE and putting the Officers for Gender Equality in all line Ministries in Municipalities as well as other public institutions as a part of structures positioned in higher level of accountability, where the level of OGE response to the Permanent Secretary, while in Municipal Level- The Municipality Mayor.
Kosovo was ahead on creation of sustainable structures for gender equality. This Regulation is a Guideline to include OGE and Gender Mechanisms from political processes, drafting, execution and monitoring. It is a instrument to convey gender equality in processes, system of structures of public administration and facilitates development and execution of national agenda for gender equality in country level.

Current practices have shown that exclusion of gender mechanisms from policy drafting processes violates quality gender integration in development policies and legislation by affecting the efficiency and effectiveness of policies as whole and lack of adequate approach of all citizen towards these policies and goods that they produce and willing or unwilling deepen gender and social inequality.