Representatives of Agency for Gender Equality are participating at the Conference for Index of Gender Equality 2019, organized in Bruxelles,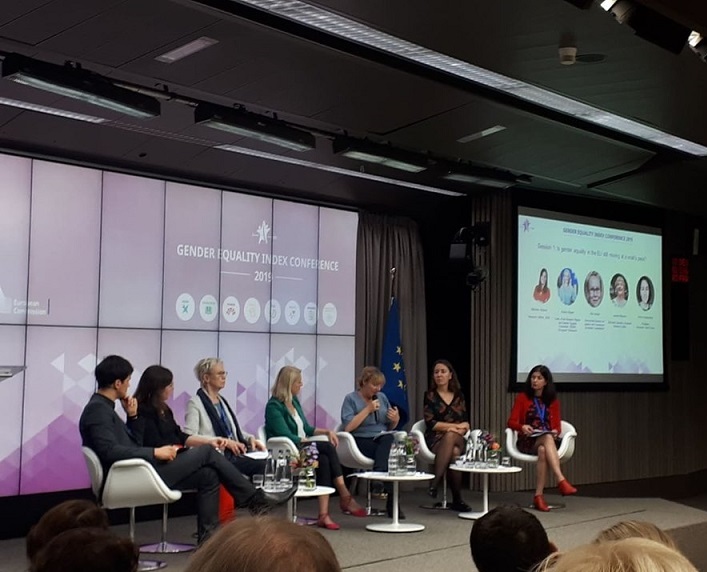 Under organization of European Institute for Gender Equality it is organized a conference for presentation of Gender Equality where 300 decision-makers and persons dealing with gender equality are taking part to discuss findings of this index and new results of gender equality in EU, and they will look fields to improve the actual political contents.
This new character of Gender Equalityz of this zear is a special focus to equlibrate the work and life. The conference will explore different manners that women and men to ballance their work and professional engagment, Such aspects as parental leave, flexibile work regullations and public infrastructure will be aaaliyed and discussed bz speakers on the floor.
While on the second day, on 16 October 2019 AGE participated in the 10-th coordinating meeting of EU candidate states and potential candidate states.
The aim was to collect interested parties from the region to discuss manner of cooperation and improvement of gender equality in national and regional level. To identify advantages and discuss about development of national gender Index as well as role and perspectives of civil society, discrimination and work on gender base in Western Balkans.
https://eurogender.eige.europa.eu/…/10th-regional-coordinat…