AGE Representatives presented in Conference with subject Economic Empowering of Women, their role and impact in community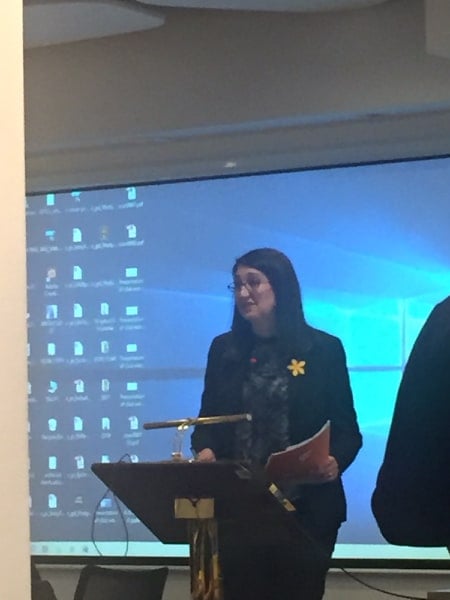 In occasion of marking 16 years of Soroptimist International Club was organized with subject "Economic Empowerment of Women, the role and their impact in community.The chief executive of Agency for Gender Equality Edi Gusia during the meeting stressed that "to create gender equality means to put social, cultural, political and economic priorities which put in center the man without change for ethnical, age and sexual, religious orientation, but to include all in equal manner which means to create elementary conditions from offering the space to articulate the requests until the approach to equal in conditions for development for all.
The first Socroptmist Club in Kosovo was established in 156 November 2003. Soroptimist International is an organization which assits, acts and executes projects in accordance with international programs which are included in fields as- Human Rights (Advancing the statute of women, Education and Culture- Economic and Social Development, Environment, Health, Understanding, Welfare and friendship.