Representatives of RKS Institutions stayed for study visit in Italy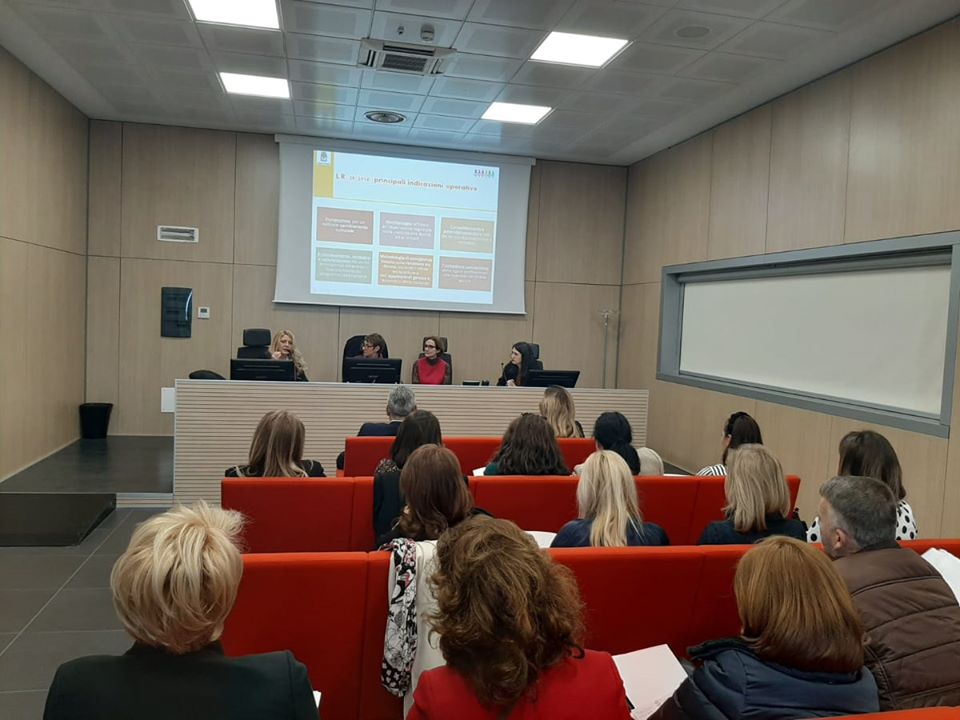 The representatives of Agency for Gender Equality, Victims Protectors, Prosecutors as well as Officers for Gender Equality in municipal level completed a study visit in Italy from 12 till 14 February 2020. Initially, Kosovo delegation had a meeting with Director of Welfare Department Franceska Zampano as well as Guilia Sannolla.The representatives of Welfare Department, from the branch of Domestic Violence where it was discussed about regional laaws and financial support for categories of victims of domestic violence.
The second day of meeting was completed in Antiviolence Center, where the delegation was received by Angela Lacitignola, the Director of Society "Sudestdonne", and representatives of cohousing project Antonia Palmisano, Psychologist of centers of domestic violence of society Sudestdonne Anna Solidoro, responsible for shelter center. Vincenzo Calo, responsible for service "Center of Violator". During meeting it was discussed the training of victims, reintegration, shelter centers, centers for perpetrators of violence.
The third day of meeting was organized with the Mayor of Municipality of Martina Franca, Franco Ancona, Counselor of Social Services Tiziana Schiavone, Angela Lacitignola, Director of Society "Sudestdonne", Filomena Zaccaria. Advocate of centers against violence of society "Sudestdonne" Rosy Paparella, ex grant of rights of children and Juveniles in Puglia as well as representatives from police, representatives from Prosecutor Office as well as representatives of Region Martina Franca. The participants were informed about prevention and protection, legal procedures, teams and responsible institutions as well treatment of juveniles.
This study visit was organized with financial support of SIDA, financed by SIDA and completed through Consortium NIRAS – CPM International.