It is opened the campaign of 16 days of activism- International Campaign to Eliminate the Violence towards Women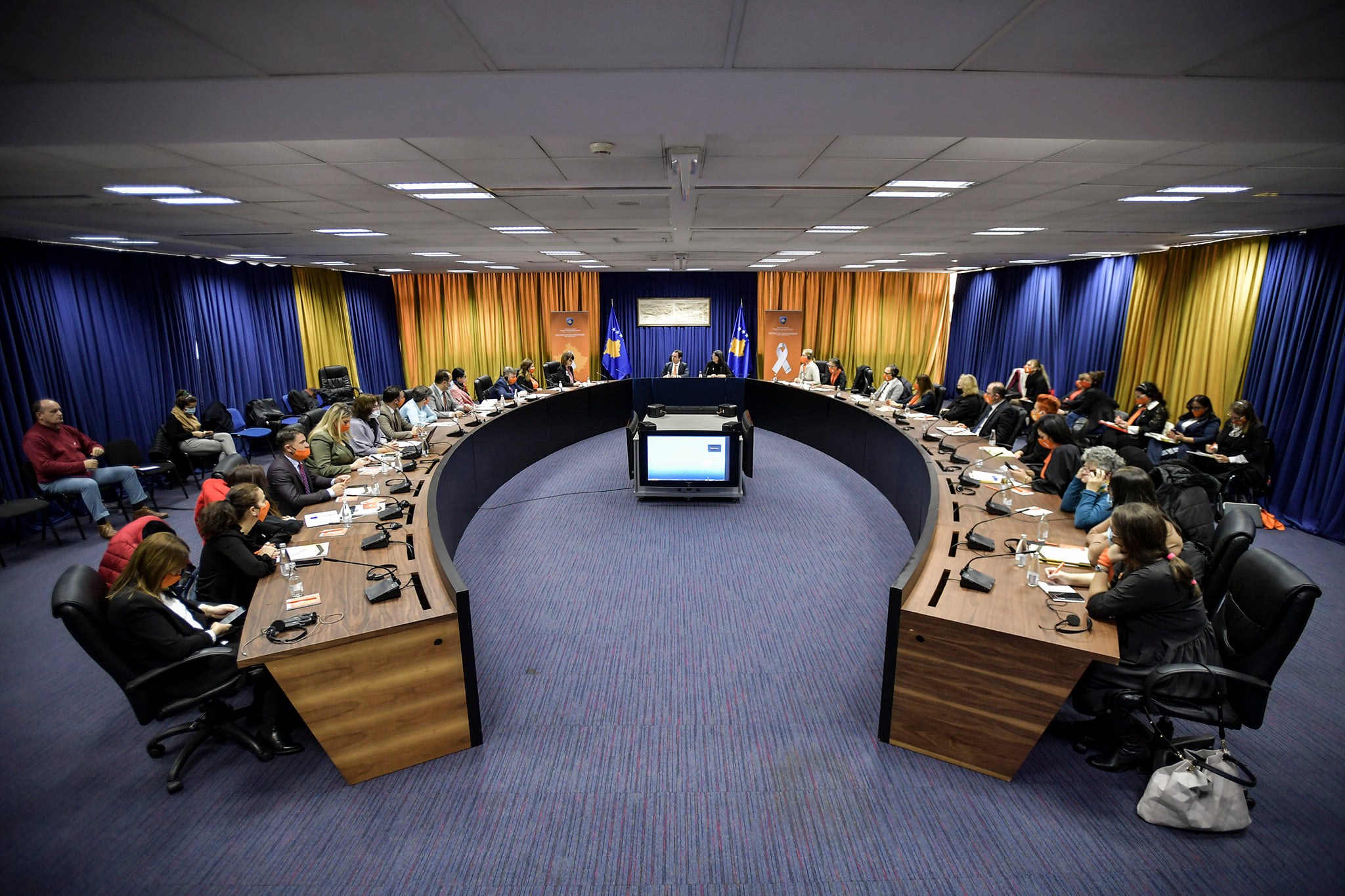 It is opened the campaign of 16 days of Activism- International Campaign to Eliminate the Violence against Women.
Under the patronage of Prime Mi9nister of Kosovo Mr. Albin Kurti dhe in coo-organization with Agency for Gender Equality and Ministry of Justice it is opened the campaign of 16 days of activism,
The international campaign to eliminate the Violence towards Women 15 November-10 December is an important awareness activity which aims to strengthen the accountability and transparence of state institutions and other actor in fight the violence towards women and remembering the victims of gender based violence.
In opening of campaign the Prime Minister of Republic of Kosovo Mr. Albin Kurti, stressed that the violence towards women is a private matter. It is a matter of public, social and national security of protecting life and fundamental human right.
He called all men to be a model at home and at work and to rise up their voice side by side with women for gender equality and against gender based violence.
Marking 25 November, opening of campaign of 16 days of activism is a call for deep cooperation among us and to prove zero tolerance for the violence against women and girls to empower institutional chain which functions In a following raw: institutional response in prevention, protection and quick and qualitative services for every case of the violence towards women, institutional accountability to save the life of each woman and girls without distinguishing the age and gender, said Prime Minister Kurti.
While, the Chief of Executive of Agency for Gender Equality Mrs. Edi Gusia by welcoming the participants said that Kosovo is join the activity organized today in global level with aim of sensibilization, raising the awareness and call for action to fight the phenomenon of violence towards women as one phenomenon which is destroying the society.
Deputy Minister of Justice/ National Coordinator for protection against Domestic Violence Mrs. Nita Shala, stressed that the situation with gender based violence is necessity to undertake initiatives in three main directions, through improvement of legal mechanism to guarantee a right response towards victims and general sensibilization against violence. There are exactly three working channels that we are working in Ministry of Justice with aim to fulfill the government priority of strategic objective "prevention and addressing domestic violence and v gender based violence.
During the meeting held by Anna Carin Platon, Chief of Section for European Integration, Policy and information in EU Office in Kosovo, Ulrika Richardson-Coordinator for Development in United nations in Kosovo, Margus Sapuu- Leader of Project for Support of Process of Reform of Integration in EU, GIZ- Frank Power- Manager of the Office of European Council, while it was presented the Manual – Operational Budgeting of Shelters in Kosovo and Standards of project made by Mrs. Blerinda Idrizi, International Consultant.