The Agency for Gender Quality/ Office of Prime Minister has published a translated book in Albanian language "Gender Economics" of the Author Joyce P. Jacobson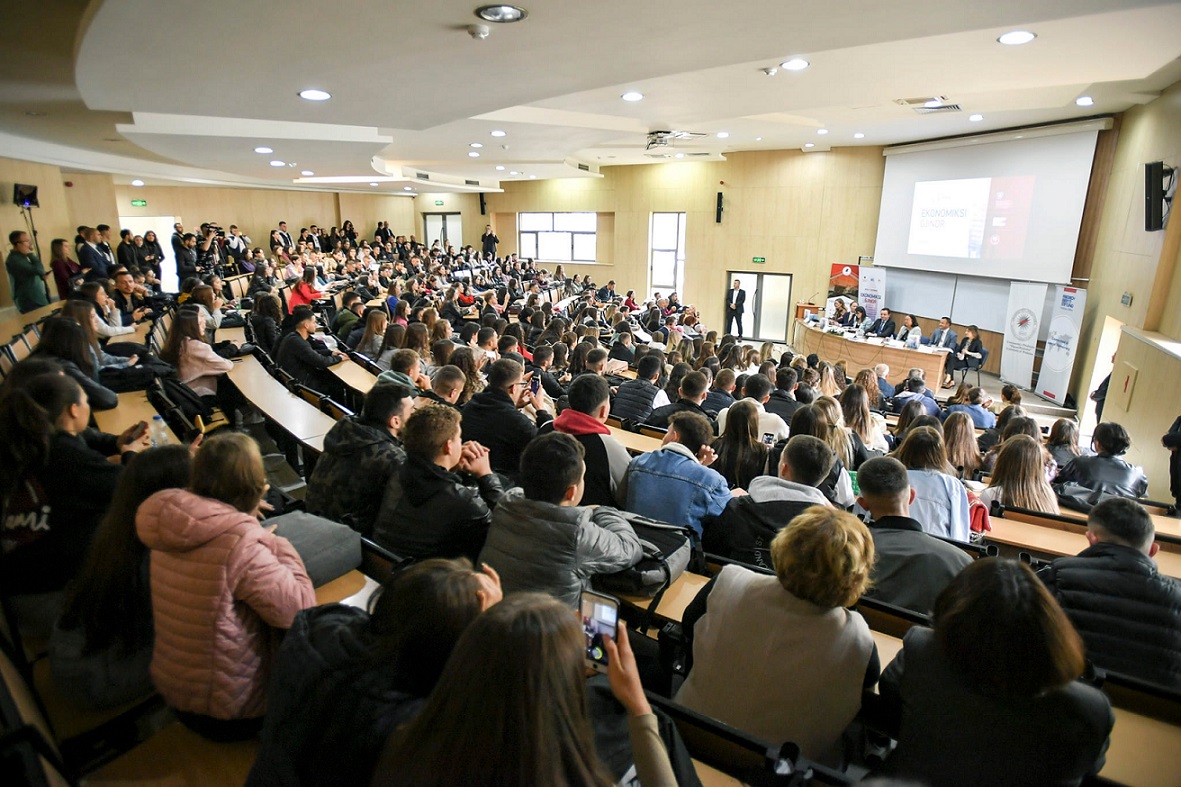 AGE in cooperation with University of Prishtina- Faculty of Economics has begun five years initiative by signing the Cooperation Memorandum to put the new subject in academic studies, the subject Economy and Gender.
The Subject Economy and Gender was put as part of Economic Syllabus, by focusing at the contribution, possibilities, challenged and obstacles, approach on financial sources of women and girls as precondition for economic development. Putting the subject in academic level of studies among the first countries in the region which integrates the subject "Assessment of Gender Impact" in the scope of Economy, while the University textbook is one of first translated in Albanian Language for the studies of Economy and Gender.
In beginning of the meeting the Chief of Agency for Gender Equality Edi Gusia, said that we are the third generation of studies that we are studying the subject "Gender Economics" and that initiative found the support of many actors of good will and in closing the cycle we are marking today by being thankful one to one for the assistance, curiosity ad intellectual courage to assist that the book should be finalized. Special thanks it was for the author of the Book Prof. Jayce P. Jacobsen who enabled the authors right and translation of the Book "Gender Economics" and publishing in Albanian Language.
The Prime Minister of Kosovo Albin Kurti said that inclusion of women with participation and representation in drafting decision-making policies opens the progress in transforming the society. Only in this manner it is enabled the half of potential, ability and talent of population should not be left aside.
By talking for the measures undertaken by the Government Of Kosovo to support Women and Girls, the Prime Minister Kurti said that through a gender integration within the Package of Economic Recovery are designed specific measures to fully support economic recovery of women and increase of approach of women in education and employment.
While, Pro-dean of Economic Faculty Afërdita Berisha by talking about the Book "Gender Economics" she said that only 66 percent of Academic Staff in the Faculty are women, and a large number of students are girls.
Part of panel was Rudina Nallbani-Hoxha from Foundation Fridrich Ebert Stiftung, who supported the translation and design of the book.
With invitation form Agency for Gender Equality it is staying the Author of the book "Gender Economics" Joyce P. Jacobsen, who will deliver a lesson in the Faculty of Economy and Faculty of Philology of University of Prishtina.
Prof. Jayce P. Jackobsen is Professor of Economy at the College Hobart and William Smith in NY and Andrews-Professor of Economy, Emritus in University Wesleyan in Middletown.
She has served also in Academic Administration at the end as President of College Hobart and William Smith and previously as a Head of Department for Academic Issues in University of Weslezan. She has published manly in the field of Gender Feminist Economy