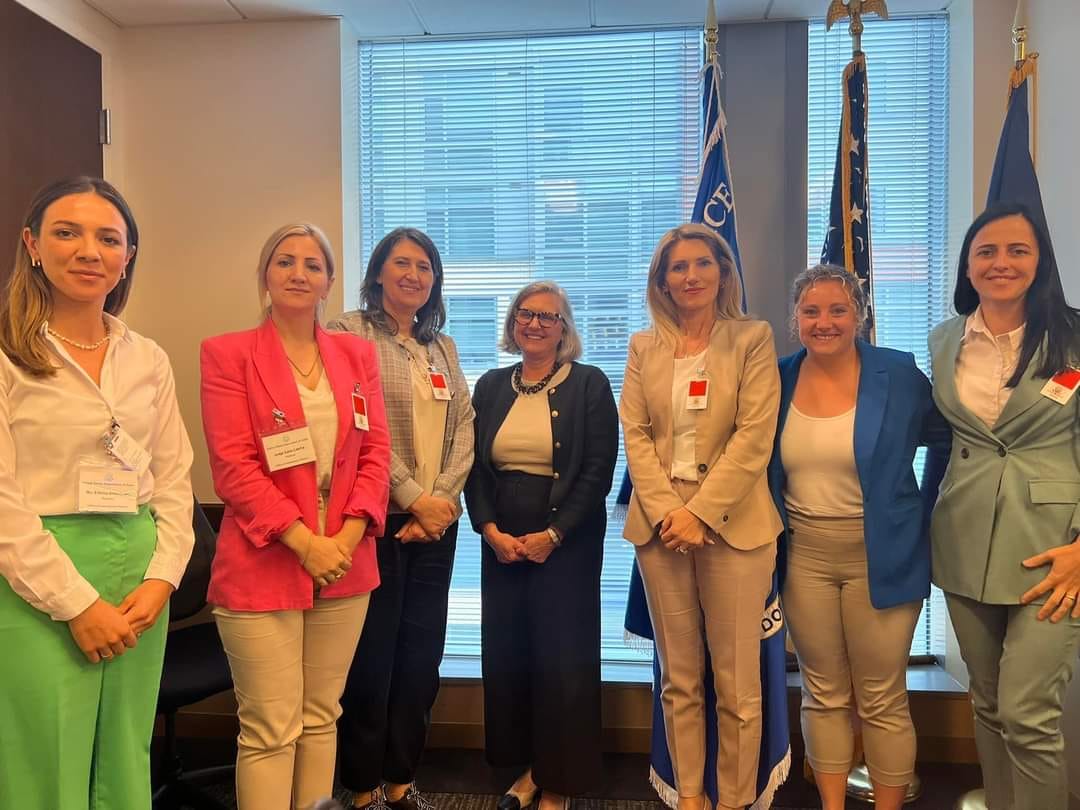 With Invitation from State department of USA, through a International Leaderrship Program IVLP in Washington DC, a group of Representatives of Institutions of RKS and Civile Society have participated in IVLP program "Institutional Response towards Domestic Violence".
1.Edita ÇANTA, Judge at Basic Court in Prishtina, Kosovo Judicial Council,
2. Leonora KADRIU, State Prosecutor, Procurement Council of Kosovo
3.Edi GUSIA, D. Executive Director, Agency for Gender Equality (AGE), Office of PM (PM).
4. Fatlume MUSTATA GASHI, Police Investigator for Domestic Violence (DV), Kosovo Police (KP).
5.Erblina DINARAMA, Executive Director, NGO "Save House"- Shelter for Women and Children, Victims of Domestic Violence.
Through a participation in this program it is aimed to gain the experience and interinstitutional interaction, many-sectorial to treat effectively the cases of domestic violence. It will be analyzed best practices in USA in Federal, State and Local Level to prosecute penal cases and trial for cases of Domestic Violence by focusing mainly in focused approach for the Victim.
In many Meetings, the most important are Meeting with Representative of Council for Gender Policies/State department, Office for Global Issues and Women in the Office of Democracy, Human Rights and Work. It is finalized the Meeting with Mrs. Catherine M. Poston-State Department/ Justice- Office for Violence against Women, Mrs. Nicole Mc Clain Walton- Supervision and Investigator Counselling of Committee pf Senate for Legislation, Mrs. Pronga Soni-OPDAT.