The Representatives of Agency for Gender Equality for three days in the raw from 03 till 07 September participated in the Workshop organized by Swedish Agency for Gender Equality in Göteborg, Sweden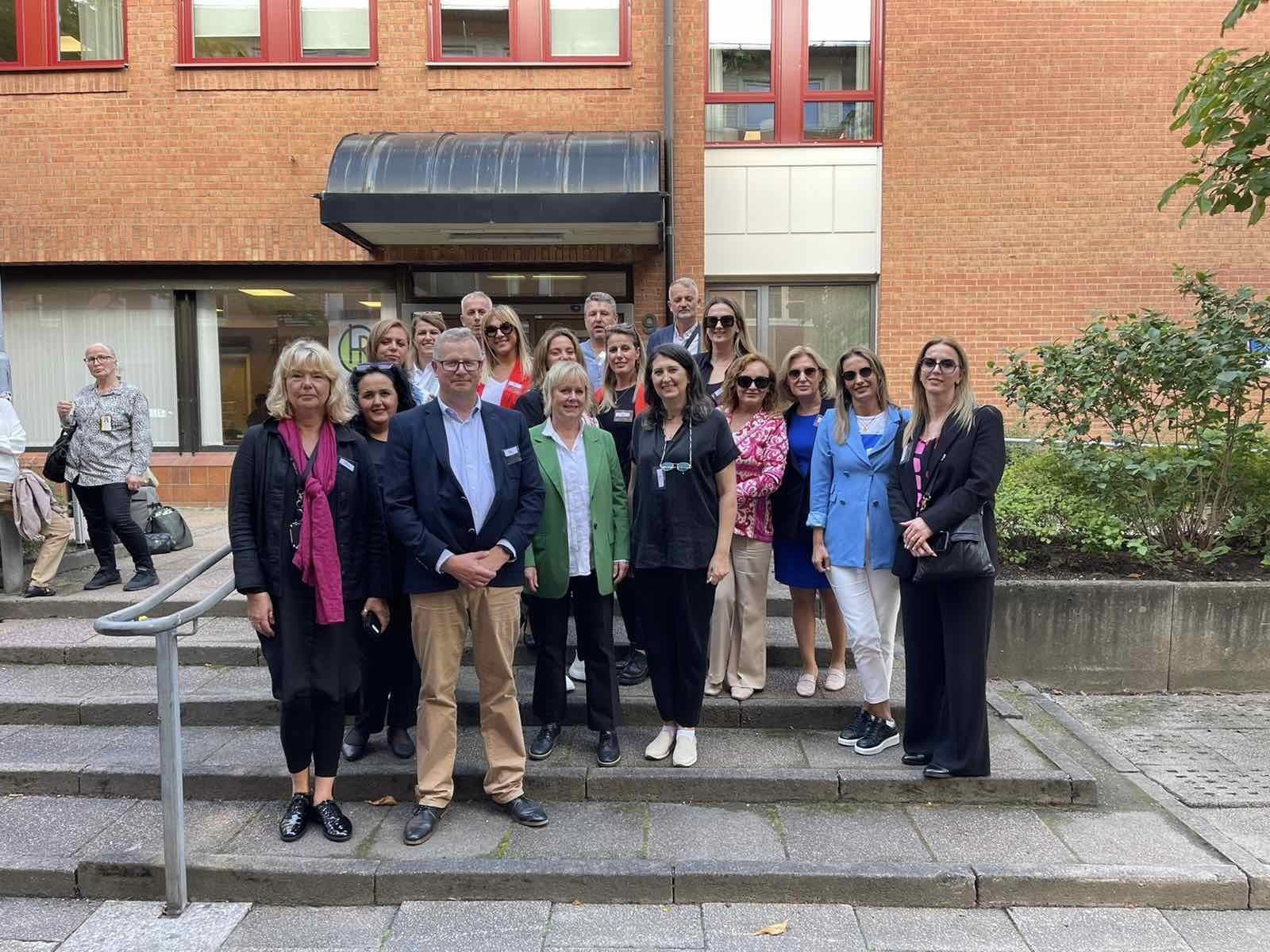 Acting Chief of Executive of AGE, Edi Gusia has presented the legal frame, institutional mechanism of the government to achieve the Agenda of Gender Equality.
During the visit she mentioned the achievement of Kosovo in advancing the gender equality by stressing that Kosovo has advanced legal frame of human rights in general and especially of gender equality. The Article 22 of Constitution gives the priority to such conventions as CEDAW and Istambul Convention which is dominant in country legislation eventheough it is still not ratified. The representation of women has been raised in central and local level.
-We have the second President Woman-Mrs. Vjosa Osmani, one of the most voted Politian ever and 2 from 3 Deputy Prime Ministers are women. The gender quota in our Municipal Assemblies has shown extraordinary results and many more women were selected without the need of quota. In previous election, the quota was used to ensure the mandate of the man. The Girls are being educated in higher scale then boys. There are more women in University then boys and many are going in traditional fields dominated by Men as STEM and Politics. Women are putting us on the international Stage in Sports and Arts.
We have three golden medals from Olympic Games in Judo- a sport that we were even known before and all these achievements were achieved by our powerful girls. Lately we have dominated Oscar, for the movie directed of women, which shows the unbelievable history of Fahrije Hoti, who lost a Husband during the Kosovo War. She found the strength in the grief and build the corporation and now she is even selling and exporting Aiwar by offering the Job to 200 Women that faced the same loss.
Two Artist like Dua Lipa and Rita Ora are very famous in the World by making a place for us in the map among many Fans.
She mentioned the cooperation with civil society which is active in addressing different problems.
AGE is grateful to Swedish State who for 4 years in the raw has supported the AGE and this study visit in continuance of cooperation for the future.