AGE has continued the campaign 16 Days of Activism by lighten the Government Building- Office of Prime Minister with the symbol of white tape and orange color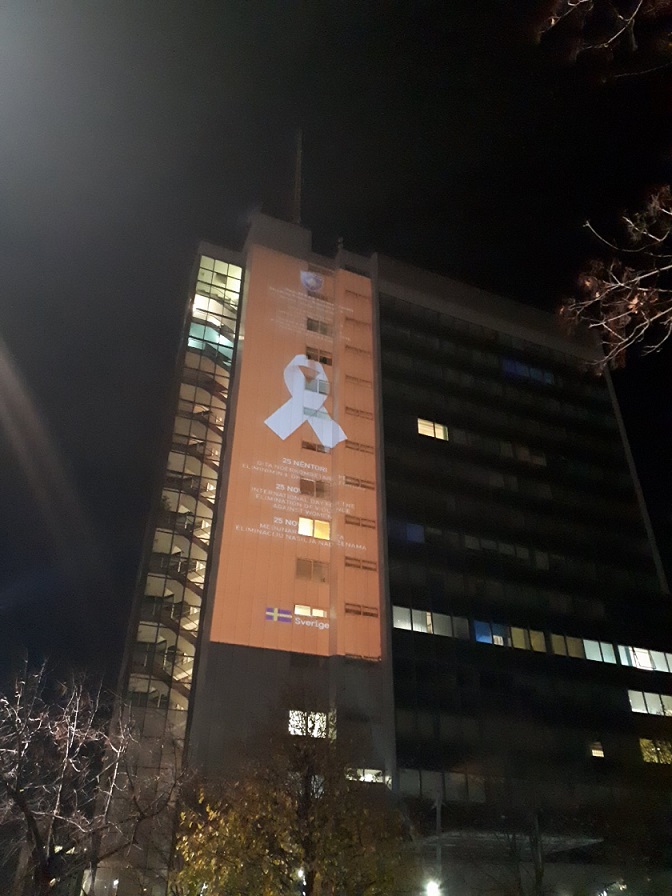 November 25, 2019
On occasion of marking 25 November International Day to Eliminate the Violence against Woman, the Agency for Gender Equality has continued the campaign 16 Days of Activism by
Lighten the Government Building- Office of Prime Minister with symbol of white tape and orange color.
The campaign 16 Days of Activism is world campaign which is organized every year. The campaign begins on 25 November, which is known as International Day to eliminate the Violence towards Woman and ends on 10 December, Human Rights Day,
Every year through a campaign it was made a call for global action to raise awareness in whole worlds to prevent and eliminate the violence against women and girls. The symbol of campaign is white tape, while official color is orange color which symbolizes a bright future and a free world without violence towards women.
Government Building will be lightened from 17:00 hrs till 24:00 hrs.
This initiative was supported by financial funds of Swedish SIDA.