COVID-19 and isolation at home may increase the risk of Domestic Violence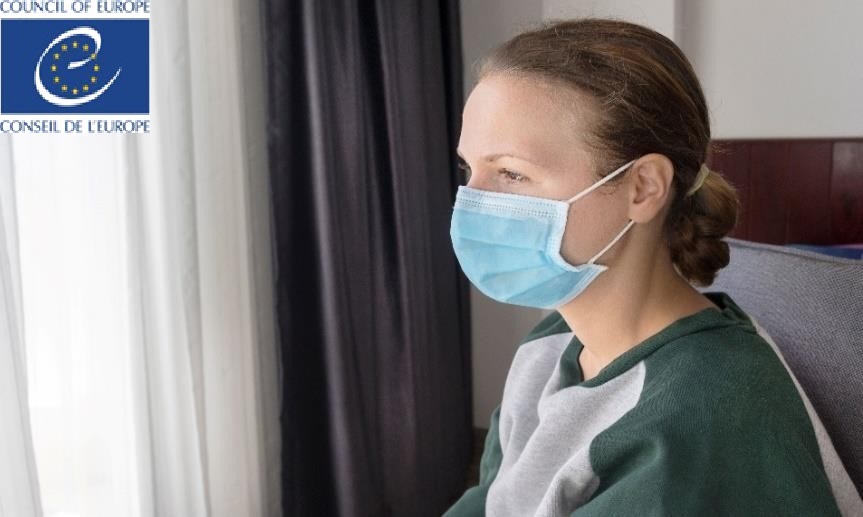 The global pandemic situation with COVID-19 is concerning, and countries are taking various measures to address the situation and ensure the health and wellbeing of their citizens. Also, since March 13, 2020, the Health Emergency was declared here in order to address the Coronavirus pandemic. In addition to other measures, citizens have been advised or obliged to remain at home, in order to prevent infections or further spread of the disease.
Unfortunately, this situation could easily result in an increase on domestic violence cases, especially on violence against women. Imposing of restrictions that require individuals to keep "social distancing" or to "get isolated" could lead to situations where women and girls would get isolated at home with violent abusers. Such isolation, fear of disease and other problems such as losing jobs and incomes leading to economic dependency to the abuser could exacerbate domestic violence.
Marceline Naudi, President of the Council of Europe Group of Experts of Violence against Women and Domestic Violence (GREVIO) has highlighted the importance of upholding European standards in this area (as delineated in the Council of Europe Convention on Prevention and Combating Violence against Women - Istanbul Convention) in times of a pandemic.
''As more and more countries around the world are moving towards mandatory lockdowns to curb the spread of COVID 19, our thoughts go out to the women and children for whom the home is a place of fear, not a place of safety. Keeping safe from the virus, slowing down its spread and making sure our health systems can cope are of crucial importance, but we need to be aware that the restrictions on movement offer abusers additional power and control'' Naudi notes.
Domestic violence locally is widespread, with about 1915 cases reported in 2019, in majority of cases the victims being women. Considering the situation with the pandemic and imposed home isolation, the risks for an increased violence are very real. According to Arsim Shala, from the Domestic Violence Protection Unit, Kosovo Police, a slight increase in cases of domestic violence was already observed in the week of 13 March 2020, following the announcement of the State of Health Emergency.
Furthermore, the situation related to COVID-19 can make the work of institutions significantly more difficult, as they too have been partially subjected to social distancing or isolation requirements. Therefore, it is very important that the relevant authorities and services for victims of violence against women and domestic provide adequate services even in cases of declared Health Emergency. In such times, the alertness of support services and other institutions should be even greater than in normal situations, given that aggravating circumstances exist where victims may find it even more difficult to seek help.
The Council of Europe encourages all authorities to do their utmost to ensure continuity in service provision and to keep offering support and protection to women and girls at risk of violence, with the involvement of all relevant actors: law enforcement agencies, social services, the justice sector, specialist support services and all relevant ministries.
Institutions such as Kosovo Police, Prosecution, Courts, Victims' Advocates, Centers for Work and Social Welfare, Shelters and Women's Organisations that provide services to victims of domestic violence and violence against women constitute the main chain of protection and support for victims. All these institutions are encouraged to continue their work through available possibilities and innovative approaches when needed. It is of utmost importance that citizens, especially women know where to seek help and where to report cases of violence against women and domestic violence, and keep the confidence that even in emergency situations like this one with COVID-19, the authorities are on duty and offering assistance.
Innovative solutions in this regard are already being applied by many national administrations throughout Europe, as they are rising to the challenges this pandemic presents to women victims of violence. For example, some are launching specific information campaigns on available services, while others are introducing online application forms for protection orders. A number of countries have included domestic violence support services amongst the "essential services". Similar solutions are encouraged to be taken by authorities and women's organizations here. An immediate action could include airing awareness raising videos on violence against women and domestic violence on local television, to promote society's zero tolerance to violence and to provide practical information on how to report cases.
We advocate that all citizens, particularly women and girls be safe in their homes and that their human rights continue to be protected.
Domestic violence can be reported to the Kosovo Police at 192 or 0800 19 999. Also, persons seeking help or counseling related to domestic violence can call the Victim Advocates at hotline 0800 11 112. These lines are tool-free and operational 24/7.
Merita Limani
The author leads the Council of Europe project on addressing Violence against Women and Domestic Violence [https://www.coe.int/en/web/pristina/reinforcing-the-fight-against-violence-against-women-and-domestic-violence]